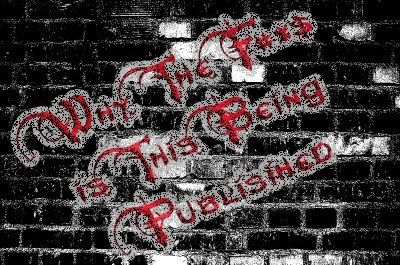 Hello all, and welcome to my very first post with the Space Monkeys Mafia studios. Your first thought is probably: "WHO THE HELL ARE YOU?!"
Well, I am Darth Thought. The easiest going Sith you'll ever see and a literature reviewer to boot. Now, my reasoning behind this? There aren't that many out there, or at least not in the circles I
run. Nobody is out there to warn you of the literature bombs that drop when big publishing decides to push something that shouldn't be pushed.
I remember back to when Harry Potter was only a four book series and Twilight wasn't a …